Montclair Film offers a collection of inspiring, educational, in-school and offsite programs for teachers and students. Our hands-on filmmaking, screenwriting, podcasting, storytelling and other creative workshops are designed to help students find their unique voices and tell their stories. Our Impact Series and Film Field Trips harness the power of film to spark conversation and deepen thought and understanding of social issues. We also offer Professional Development workshops for Educators and Administrators ranging from Video Production to Team Building.
Our film and in-class education programs can be customized to your individual needs. Click below for more information on our Education and Professional Development programs, as well as exciting opportunities for emerging filmmakers, screenwriters, and film lovers.
.
*High School Impact Series* *Montclair Film Classes at Your School*
*Field Trips at The Clairidge* *Opportunities for Your Students*
*Professional Development* *Teacher Appreciation*
High School Impact Series
Grades 9 – 12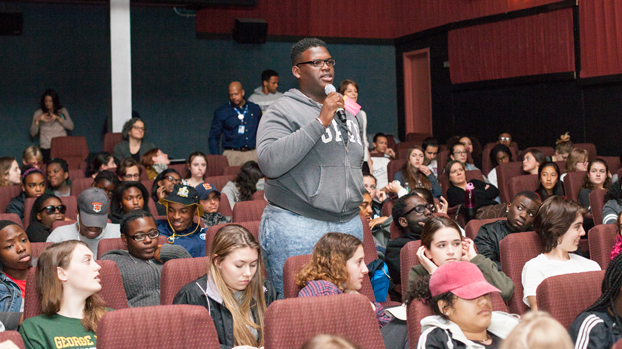 Montclair film is thrilled to announce the launch of its 2022 High School Impact Series. This collection of powerful films has been carefully curated to spark conversation about relevant social issues in science, civics, and social studies. After watching these films, students will engage in a lively discussion with the filmmaker and/or relevant activists and experts. The series includes both short- and feature-length films with the option to screen the films in your school, virtually, or in our theaters in Montclair.
For more information on the current available films, click here.
To schedule a screening and conversation, click here.

Montclair Film Classes at Your School
Customizable Filmmaking, Podcasting, Screenwriting and
Performance Classes Grades 6 – 12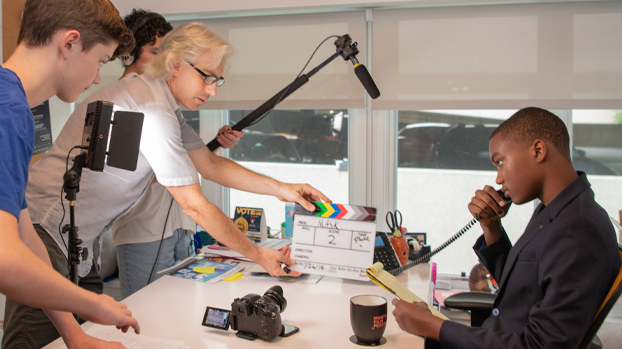 Montclair Film Education works with a variety of schools to provide customizable in-school, after-school, or home school instruction. Most classes can be held in person or virtually.
Montclair Film Education provides curriculum and in-school instruction for the following classes:
Filmmaking*
Screenwriting
Editing with Premiere Pro*
Podcasting
Improv
Acting
Email education@montclairfilm.org for more information.
*May require access to computer lab
Film Field Trips at The Clairidge
Grades 4 – 12
Screen current or classic films that enhance your curriculum.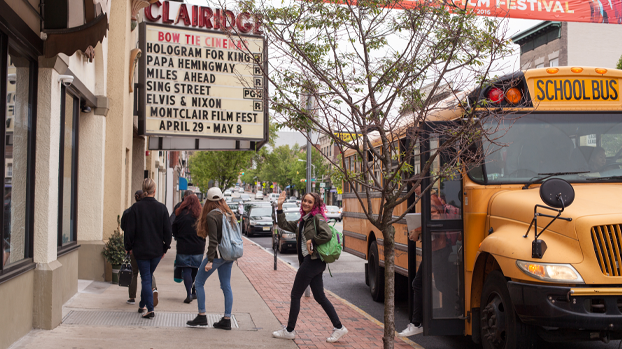 Take your English class to see a Shakespeare film adaptation on the big screen, or your middle school class to watch the latest Newbery Medal-winning novel come to life, or gather your film class/club to screen a classic piece of cinema history or that latest cutting edge film. Our film instructors are excited to lead an active discussion with your students about the film!


Email education@montclairfilm.org for more information.
*Rates vary depending on date, time, and number of students.
Opportunities for Your Students
Grades 6 – 12
Emerging Filmmaker and Emerging Screenwriter Competitions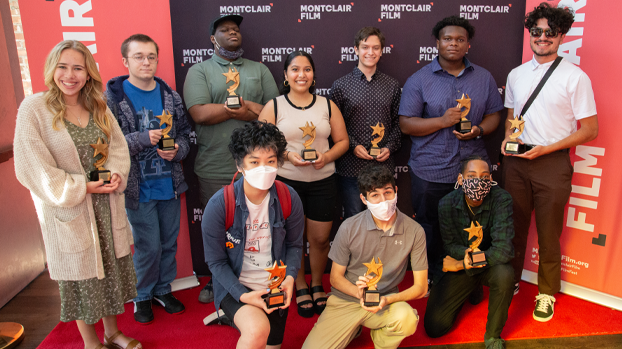 Montclair Film's Emerging Filmmaker Competition and Emerging Screenwriter Competition celebrate the work of filmmakers and screenwriters who are in the 6th through 12th grades. These competitions provide an opportunity for students to showcase their work among professionals and peers and gain invaluable experience and insight into the filmmaking and screenwriting professions. FREE for students to participate in!
Email education@montclairfilm.org for more information.


Junior Jury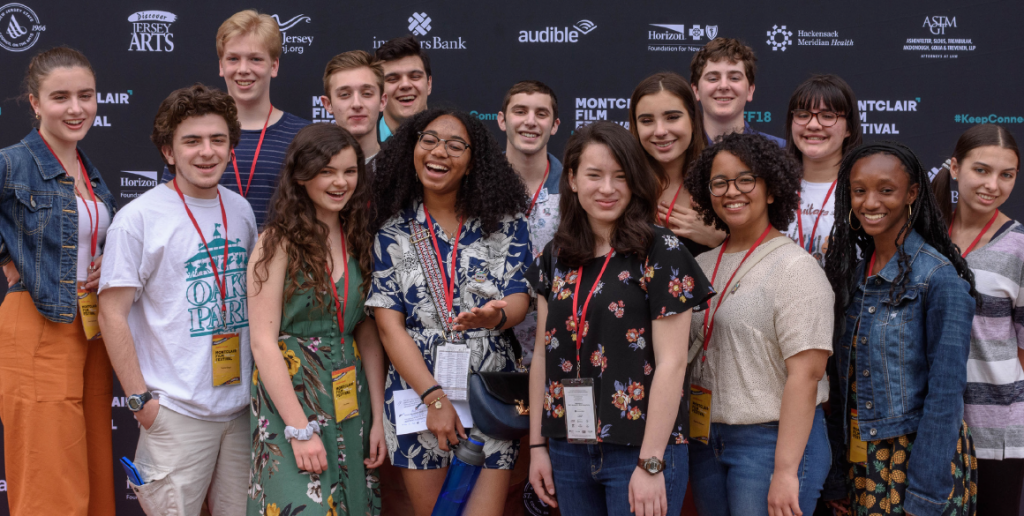 The Montclair Film Festival offers students in grades 10–12 an exciting opportunity to serve on their Junior Jury. Jurors will meet industry professionals and will learn how to analyze and adjudicate films. They will receive VIP treatment with free access and reserved seats for select films. After deliberating and selecting the best film in its category, the jurors will present the Junior Jury Award as part of the Montclair Film Festival's Award Ceremony.

Email education@montclairfilm.org for more information.
Professional Development
Build real world skills and have fun while doing it!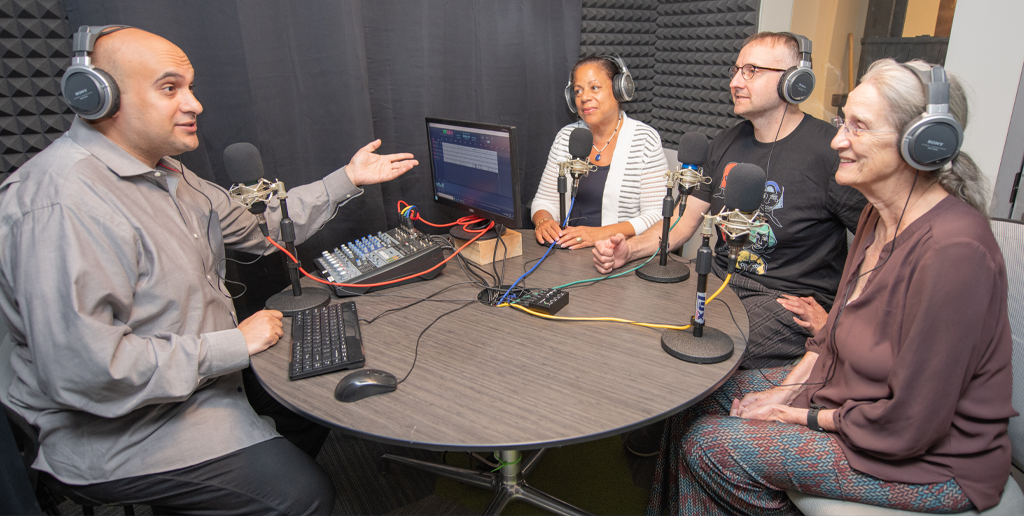 Montclair Film provides hands-on Professional Development workshops for teachers and school administrators.
Our Workshops include:
Project-based learning through Multimedia
Explicit Instruction through Video Production
Podcasting
Editing
Filmmaking
Improv for Team Building
Storytelling
For more information on our programs contact: Education@Montclairfilm.org
Teacher Appreciation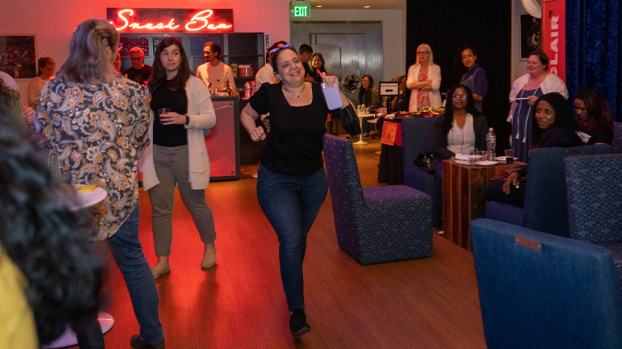 Thank you to everyone who came out to celebrate Teacher Appreciation Week with us — and to ALL teachers everyday — everywhere!